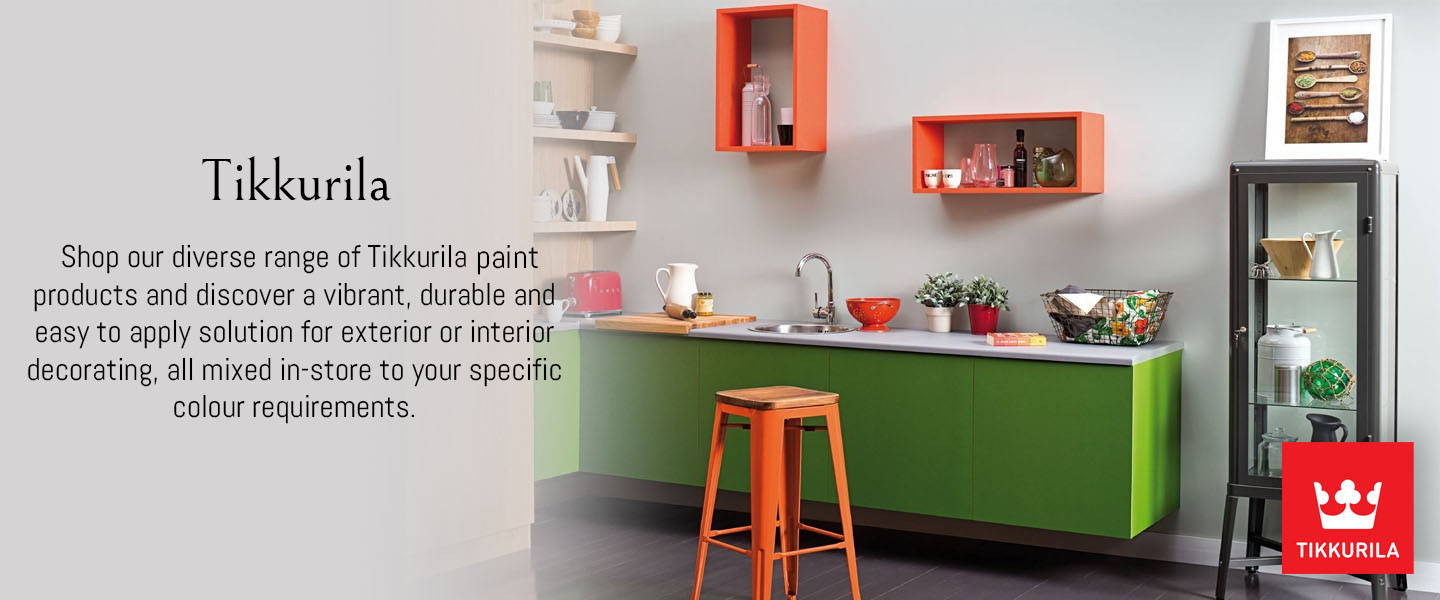 Tikkurila Paints & Coatings
Tikkurila is a leading Nordic paint company that is used throughout the world by professional decorators and DIY enthusiasts alike because of their extremely diverse selection of products. Their products are manufactured from carefully chosen raw materials which meet the highest quality standards and will provide your project will a stylish and extremely durable finish.
Since becoming established in 1983, Tikkurila have gone on to create a renowned reputation for developing premium paints and coatings that provide customers with advanced systems capable of standing the test of time and the harshest of weather. Over 3,000 dedicated professionals share the joy of building a vivid future through Tikkurila's products, knowing that they make a difference.

interior Paints & Coatings
EXterior Paints & Coatings