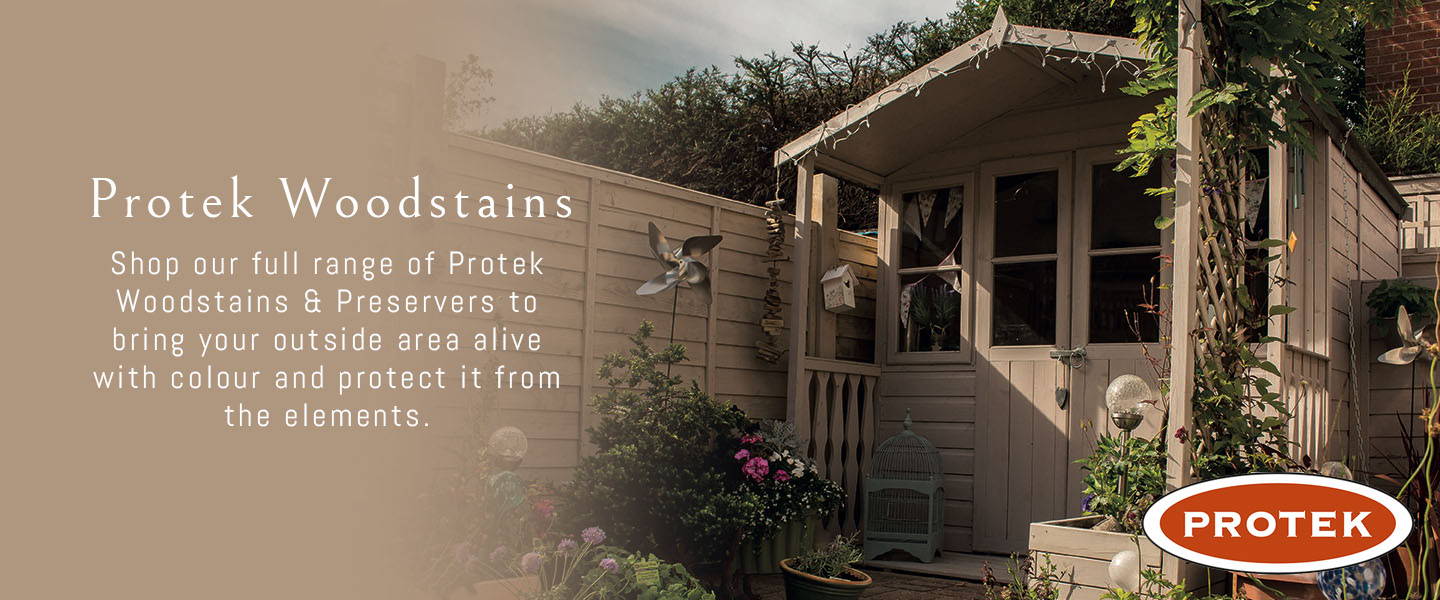 Protek Woodstains & Preservers
The Protek wood stain range is a water-based solution for the treatment and preservation of wood. Each product is skilfully made to minimise any human health and safety risk and the effect on the environment. All of Protek's wood stains can be used on a variety of finished states such as rough sawn or planed surfaces and will leave a natural looking coloured stain high build finish.
Whether you're looking for a traditional wood stain, a stunning decking stain or even a royal metallic finish, Protek's unique range of outdoor stain solutions will help you to get a stylish and durable finish to whatever surface you're applying it to. Explore our full range below.